About Me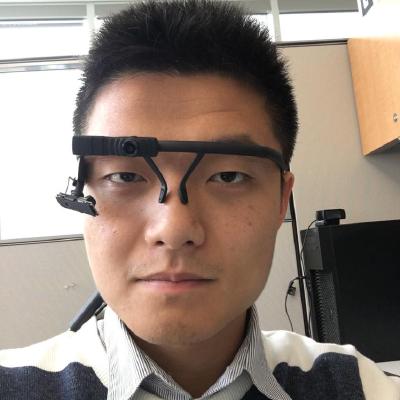 Augmented Reality Programmer, Researcher and Enthusiast
I am (钱隆) a Ph.D student at the Department of Computer Science at Johns Hopkins University. My research focuses are Augmented Reality and Medical Robotics, with emphasis on both scientific and engineering aspects. My supervisors are Dr. Peter Kazanzides and Dr. Nassir Navab. Prior to my Ph.D studies, I received B.E. at Tsinghua University, China.
Education
B.E. Electronics Engineering, Tsinghua University, China, 2011 – 2015
Exchange, KTH – Royal Institute of Technology, Sweden, 2013
Ph.D. Computer Science, Johns Hopkins University, US, 2015 – Now
Publication
Professional Experience
Teaching Assistant
Intro Programming for Scientists & Engineers, Fall 2015 [course]
Robot Devices, Kinematics, Dynamics, and Control, Fall 2016 [course]
Research Assistant
Augmented Reality for First Assistant in Robotics Surgery, 2018 Intuitive Surgical Technology Research Grant
Augmented Reality for Combat Medics Training, 2015 – 2017 [project]
Calibration Methods for Optical See-Through Head-Mounted Display, 2015 – 2017 [project]
Ethernet-Firewire Firmware for da Vinci Research Kit, 2014 [project]
Internship
Data Analyst and Consultant, Accenture Beijing, 2015
Applied Research Engineer, Intuitive Surgical, Sunnyvale, 2017
Software Engineer, Google Daydream, Mountain View, 2017
Other Activities
I watch a lot, and I am a fan of FC Barcelona. I also enjoy playing and .